Contents
The Organization
HOME
PURPOSE
BEGINNINGS
EXP_COMMITTEE
CONTENT USAGE
Today
CURRENT NEWS
SILENT WING MUSEUM
NEWSLETTER
RESEARCH TEAM
REUNION Info
The War
ROLL of HONOR
RAF CASUALTIES
BIO–FILES
PURPLE HEARTS
TRAINING
UNITS
EIGHT MISSIONS
CG-4A
OUR TOW SHIPS
1945-1950
VIDEOS
WINGS OF WAR PODCASTS
OTHER LINKS
Contacts
NWWIIGPA, Inc Busness contact:
Chuck Hobb
nwwiigpa@gmail.com
National Treasurer
NWWII Glider Pilots Assoc., Inc.
Web Site Director -
Patricia Overman
Techincal Editor -
Charles Day
nwwiigpa@gmail.com
--
LBS Research Team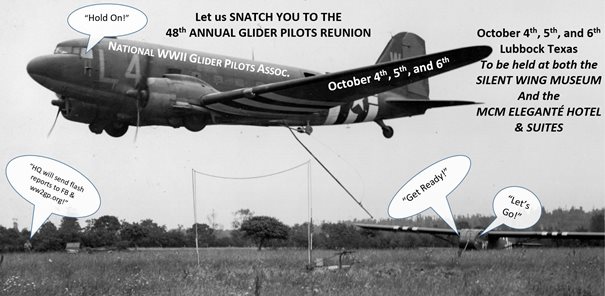 48th ANNUAL REUNION:
October 4th, 5th, and 6th
Will be held at
Silent Wings Museum, Lubbock, TX
and the
MCM ELEGANTÉ HOTEL 7 SUITES

Early arrival on the 3rd
DEPARTING on the 7th.
Registration forms will be mailed out in May.

Agenda and events will also be posted on our website and social media.
More details forthcomming.
Want to know what our reunions are like? View our previous reunions.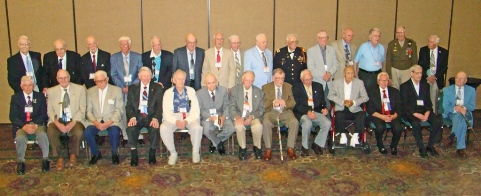 [2013 reunion information]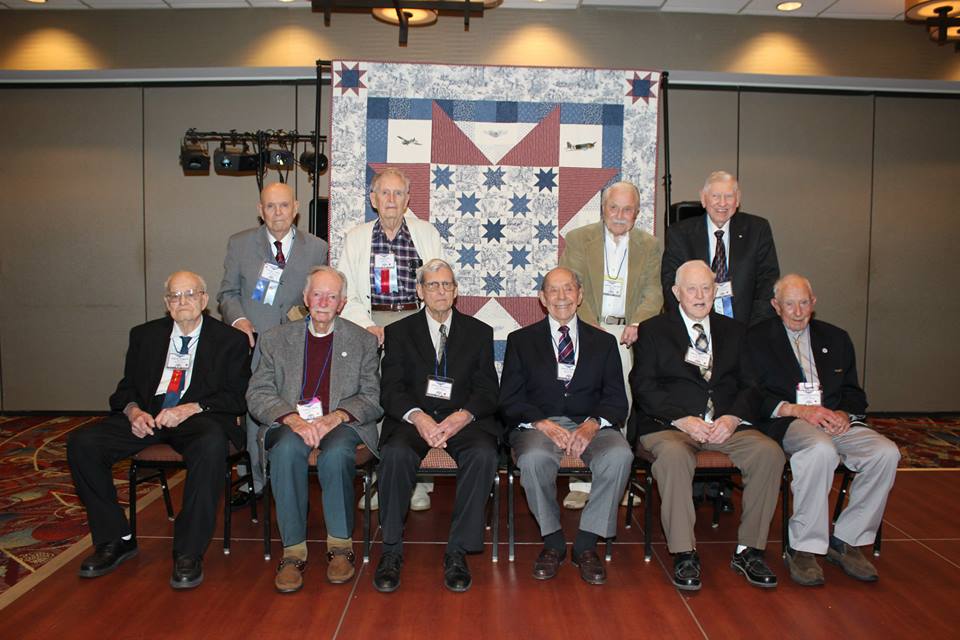 [2014 reunion information]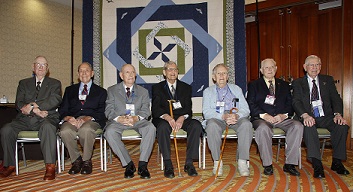 [2015 reunion information]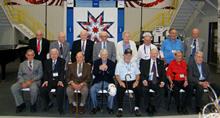 [2016 reunion information]
[2017 reunion information]