Contents
The Organization
HOME
PURPOSE
BEGINNINGS
EXP_COMMITTEE
CONTENT USAGE
Today
BIO–FILES
CURRENT NEWS



SILENT WING MUSEUM
NEWSLETTER
RESEARCH TEAM
REUNION Info
The War
ROLL of HONOR
TRAINING
UNITS
EIGHT MISSIONS
CG-4A
OUR TOW SHIPS
1945-1950
VIDEOS
WINGS OF WAR PODCASTS
OTHER LINKS
Contacts
NWWIIGPA, Inc Busness contact:
Chuck Hobb
nwwiigpa@gmail.com
National Treasurer
NWWII Glider Pilots Assoc., Inc.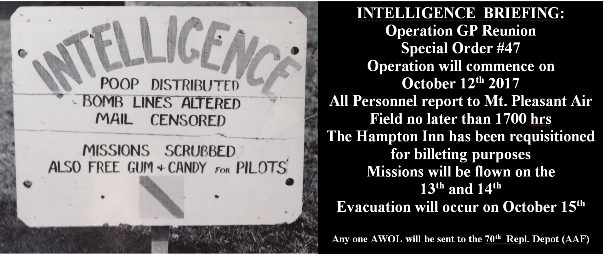 <
47th ANNUAL REUNION:
Will be hosted by
Mid America Flight Museum in Mt. Pleasant TX
ARRIVE On October Thursday 12th and the reunion October 13th, 14th, and
DEPARTING on the 15th.
All the reunion events will be held in the hanger at 602 Mike Hall Pkwy, Mount Pleasant, Texas, Mt. Pleasant Regional Airport. Directions: http://tinyurl.com/j3f5yzu
Registration forms have been mailed out. If you have not received a form in the mail please call Mary Roemer 336.655.6607 as soon as possible.
Tentative Agenda:
Thursday
Registration table open
Dinner
Request for presentations (send request to nwwiigpa@gmail.com)
Friday
Briefings to be announced
Crew flight schedules to be announced
Library of Congress Veterans Project Interviews throughout the day
Mid-day rations
Evening rations
Air Force Cadet Presentation.
Troop Carrier Dance
Saturday
9 or 9:30 am General Meeting

Color guard to open meeting. (We can move the tables to allow the color guard to present)
Reading of Memorials for the year
General discussion
News, issues, decisions
SWM report
Next meeting location

Crew flight schedules to be announced
Lunch rations
Awards Banquet 6PM
Air Force Academy Speaker

More details will be forthcomming.
Want to know what our reunions are like? View our previous reunions.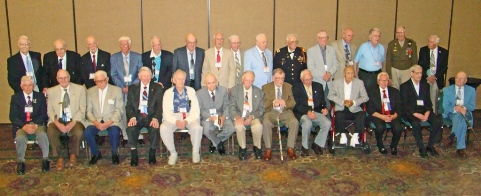 [2013 reunion information]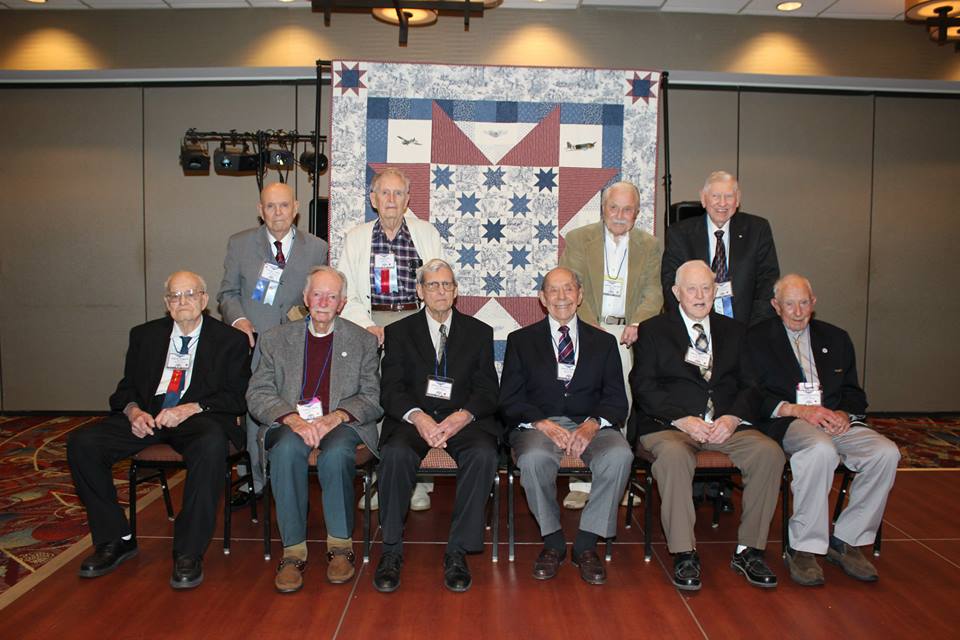 [2014 reunion information]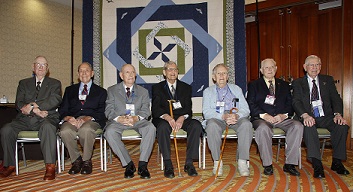 [2015 reunion information]