SOUTHERN FRANCE - August 15, 1944
Serial
Operation Dragoon
On 15 August 1944, American gliders from airfields near Rome and other airfields extending down some 150 miles of the Italian coast, strike in the Argens River valley to isolate German units in the coastal area of Southern France.


"Then we came in over the landing zone. There was no mistaking it this time. Hollywood never made a scene like this. I was given a perfect tow over the center of the field at 500 feet. We had a bird's-eye view of the burning planes, smashed gliders, collapsed parachutes, shell bursts, -- men running, dodging, dying. The whole panorama of war - with our reinforcements being funneled into it, like circling down the cone of a tornado to the point of contact with the ground"
Units involved in Southern France:

62nd Troop Carrier Group
64th Troop Carrier Group
435th Troop Carrier Group

76th Southern France narative and Crew Lists
436th Troop Carrier Group
437th Troop Carrier Group
438th Troop Carrier Group
439th Troop Carrier Group
440th Troop Carrier Group
441st Troop Carrier Group
442nd Troop Carrier Group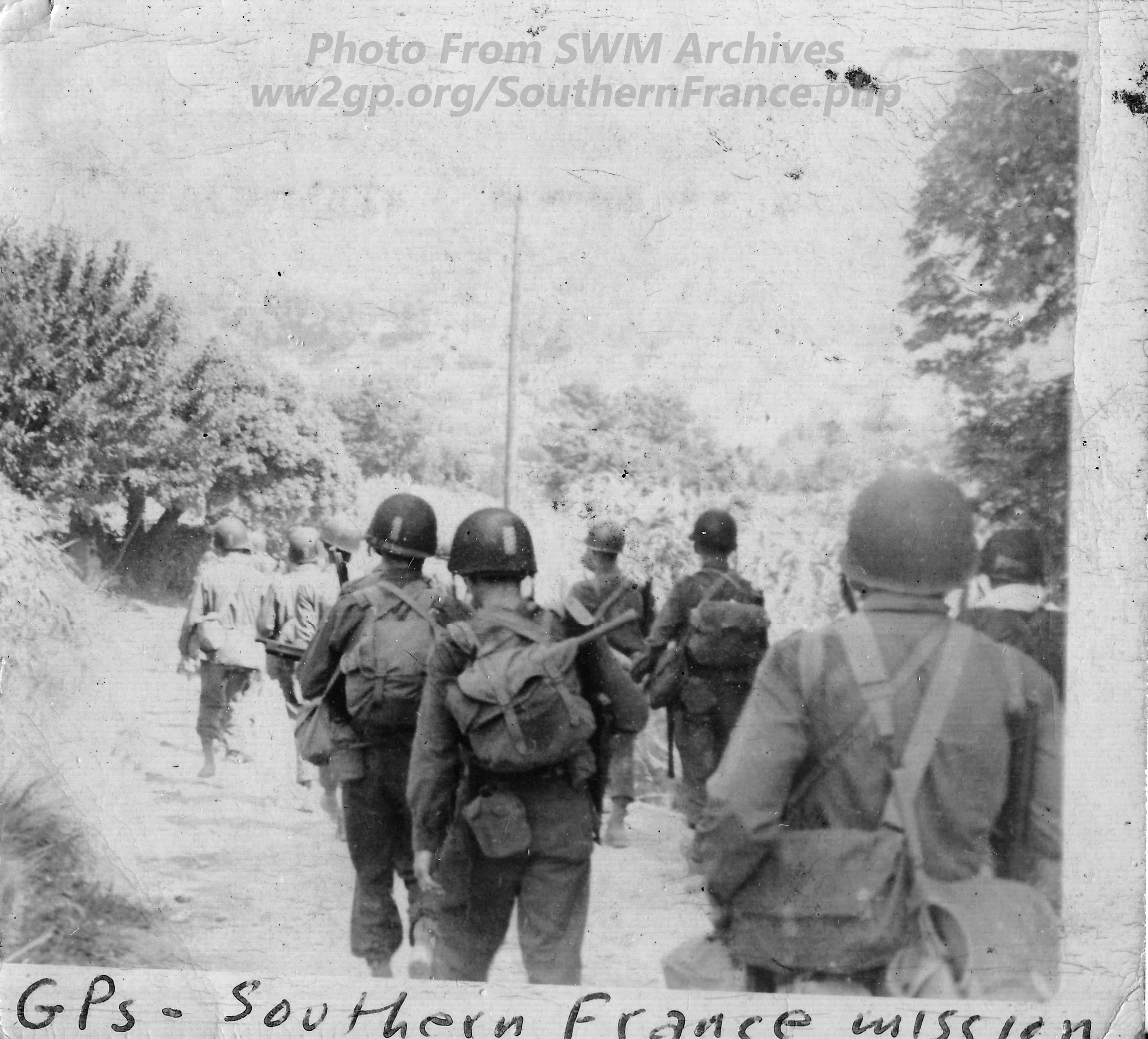 Following report is from the Headquarters 64th Troop Carrier Group, Officer of the Operations Officer, APO 650, US Army, 21 August 1944
SUBJECT: Report on glider Mission DOVE
TO: Commanding Officer, 64th TC Group (Attention: S-2)

In accordance with request the following report is submitted. The report is based on interrogation of the glider pilots who returned.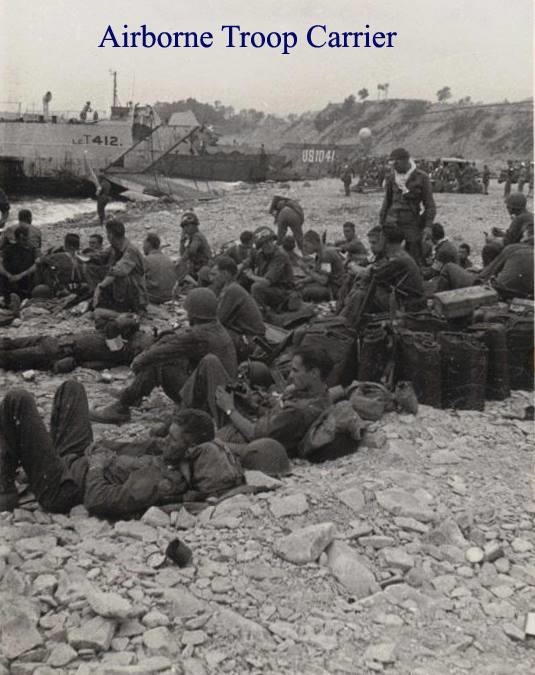 American Glider pilots involved in the Southern France Operation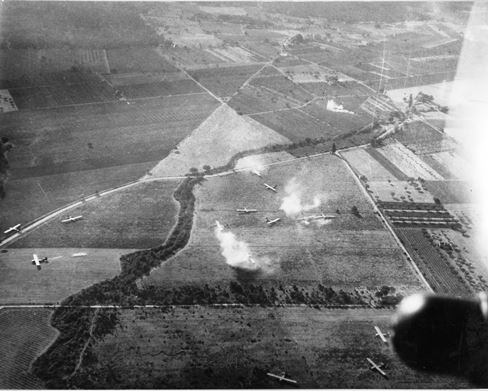 Courtesy of the National Archives / NWWIIGPA Collection
Courtesy of the National Archives / NWWIIGPA Collection
Silent Wings Museum / NWWIIGPA Collection
--Jerry Schelley"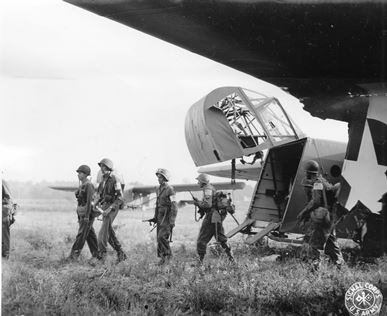 Courtesy of the National Archives / NWWIIGPA Collection