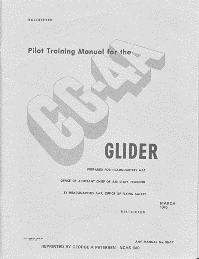 Courtesy of Maj. Robert Swenson, WWII Glider Pilot / NWWIIGPA Collection
The Tow Know How information is taken from the CG-4A Glider Manual that was reprinted in March 1945.

The airfield marshaling for both the Single and double tow were obtained from the AirForce Heritage and Research Agency at Maxwell A.F.B. The IX Troop Carrier Command files.